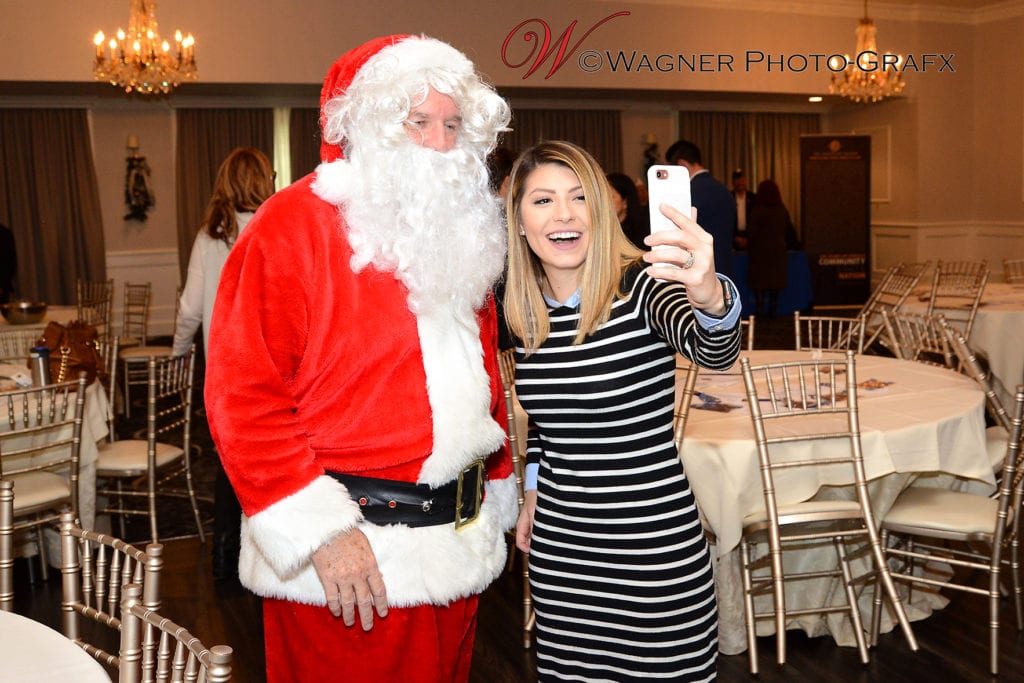 How to Take Great Corporate Holiday Photos
Now Halloween is over, most businesses are looking ahead to Thanksgiving and Christmas. You can harness this potential and promote your business with great corporate holiday photos. So, here we'll delve a little deeper into this topic to help you get some great shots for your business.
Have Fun With Your Posed Shots
A great corporate holiday photo should be more than just having your team dress up; you need to inject some fun into your shots. While most corporate photos involve a variety of candid and posed shots, try to get a little playful. This will not only loosen your team up, but it will help take quick shots that capture the holiday atmosphere. Trust your creativity, and you will get shots that will stand apart on social media and in your print ads.
Use Props
You can immediately create some holiday atmosphere by using a theme for your photos. Consider different props that will create accents of your theme. So, if you want your photos to showcase Christmas, use reindeer ears, mistletoe, or even a decorated Christmas tree.
Creative a Festive Setting
As we've touched upon above, if you want to create a feeling of celebrating the holidays in your corporate photos, you need to create a festive setting. So, be prepared to dress up your offices a few weeks early, so your photographer can capture this setting in your shots. A good photographer will allow your facility to be shown off dressed for the season, so you can show your customers, suppliers, and future clients that you and your team have a fun side.
Plan Your Team Wardrobe
We've all seen those candid family holiday photos with everyone wearing matching sweaters, but there is no need for your corporate photos to be this awkward. If you have staff uniforms and want to promote a corporate brand, get your team to wear their branded shirts, but dress them up with Christmas hats, holiday badges or other accessories.
If you don't have a corporate uniform, you will need to plan your team wardrobe a little more carefully. While you don't want everyone wearing the same thing, your team should wear outfits that complement each other. Choose colors that will work well throughout the whole photo, rather than just allowing everyone to pick their own outfit. You should also choose clothing that represents the vibe you're aiming for best. So, if you want to create a casual fun atmosphere, consider having everyone wearing jeans.
Showcase Your Products
Your corporate holiday photos also provide the ideal opportunity to showcase your products. Winter is considered the season for shopping, so you want your products to stand apart from the competition. Whether you offer seasonal products or just need to remind customers about your evergreen items, you can use your holiday photos to ensure that your products look their best. You can dress your items with charming backgrounds to show the products in a real-life setting.
The Importance of the Right Photographer
Finally, you need to choose the right photographer for your corporate holiday shots. Since you'll be using these photos to enhance your brand and promote your business, you need shots that you can be proud of. A good photographer can use the right lighting to create a warmth that showcases your team and business perfectly. Additionally, the right photographer will put your team at ease, so they capture natural smiles and laughter for the best results.